Hello love, I have had pleasant talks with several followers of our YouTube channel and Viajesviajamor Instagram, who have found a way to travel without leaving home.
I want to include the things that are helping them better cope with the situation.
Because to keep the body healthy, we must keep our mind positive.
How to travel without leaving home during the coronavirus quarantine?
One of our followers told me that together with her husband, Katia decided to watch the news only at noon to be aware of the COVID-19. The rest of the day, they do daily activities with their children to stay active and build strong emotional bonds.
Katia and her husband are also taking these days to plan a dream trip as a family for December.
Starting to visualize and plan a family trip, taking advantage of the fact that everyone is at home, has given them great enthusiasm and joy.
She told me that the hours they spend looking at the brochures, cities, and offers, entertains them a lot.
We are excited to plan the trip; it is like travelling without leaving home.
We are all happy with our trip to the United States in December to celebrate the end of this situation.
For her part, Sergi told me that she is also planning a trip. For the first time, you will be encouraged to travel alone.
This experience has led him to rethink his priorities and wishes.
The idea came to him by watching a post we made on Instagram about extended virtual reality.
He wants to take a train across Europe in September and visit various sites that he saw in the virtual tours we publish on Viajamor.
Sergi told me that he has positively occupied his mind in this activity and not join the mass hysteria. So, I hope you tell us how was the experience of a single trip.
Antonia and Sabrina, two sisters with concise lives.
They realized that they had not travelled together for a long time, and told me that they took advantage of the cheap costs that contingency trips have to buy a tour to go to Venice at the end of the year.
Antonia tells me that they saw that the canals of Venice were cleaned up, and they want to enjoy that event before it changes.
travel without leaving home
Because of these talks and seeing so many people's enthusiasm, we decided to start designing fabulous travel plans to take advantage of the prices and continue on a positive frequency.
Given the situation, buying a travel package is cheaper than ever today with the flexibility to change dates, free reservation management, which many are taking advantage of, especially if they have to travel inexorably as soon as the quarantine ends.

travellers-in-quarantine planning trips
Every crisis has opportunities.
These travel lovers gave me a lot of energy and motivation.
It is no secret to anyone that the global economy is going through a tough time. Still, beyond concern, most citizens are working in the best version of themselves, helping others, and this is commendable and inspiring.
From now on, the experts say that consuming and living will change; in my opinion, it will be BETTER.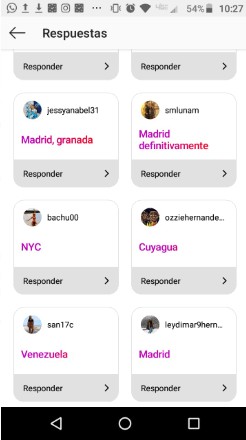 In onlinetravelinfobase.me, you can buy trips now and pay for them in installments in the coming months, since we have activated the finito's financing plans and postpone me.
Also, we are negotiating with our supplier's exchange guarantees without expenses and refunds if the person cannot travel on the scheduled date.
I like some super prices that I have found from June onwards to the paradisiac Samaná, with a flexible refund policy and FREE exchanges; I see that many are reserving from now on.
We have more travel offers to go out to the world again, I explain some in the video:
I believe that the attitude you take in a situation defines your emotional state and your health.
And you love, do you dare to plan from now on from the tranquillity of your home, your dream trip for when the quarantine ends? Tell me, what are you doing to keep your spirits up during this contingency?
You know that I love reading to you, let me know, and if you have any questions and want help to travel without leaving home, planning your next trip, do not hesitate to contact us. We will be pleased to assist you.