Today #yomequedoencasa, but planning my next trip, taking advantage of the low prices and better conditions to travel from June. We see incredible offers for the second semester of the year and with enough flexibility for date changes, cancellations, and even refunds.
Now more than ever, I want to explore some corner of the world that I have not discovered yet, that is, always taking into account all the necessary security measures that the relevant authorities advise us because you see that there is every crazy person.
So I wonder:
Why do I need to travel?
What prompts us to leave home and leave our "comfort zone," as specialists now say, to the refuge that we build ourselves and that we call home?
Well, the truth is that everyone has their reasons. Some want to escape the routine. "A change of scenery will be good for us"… as who says: "I'm sick of the same song every day, I can't take it anymore … !!!"
And in those cases, who lives in the mountains or sheltered in those substantial concrete blocks, meandered by asphalt, cars, and others naturally lean otherwise.
The one in the mountains looks for beaches, sun and sand, and bikinis! The city does not care about the beach, the mountains, the peaceful fields, and landscapes on a river or lakeshore. And the opposite of the ordinary, it is attractive.
It is that that happens even in the day to day, women, for example, if they are brunettes, they want blonde hair, if they have it curly, they want it straight, if they are fat, they envy the skinny ones, and the skeleton ones yearn to gain a few pounds that they would drop pearls to round the bones a little. True? Who understands us? The truth is that it is simple; we all want a bit of what we do not have. Or a lot, that there is for everything.
Out of curiosity.
That for one thing. But there is also curiosity. How is it that in India, there is a city where people spoil rats? Here we hate them, and there they love them. Do you not believe me? It's as easy as taking a flight to India to find out for yourself!
That now it is possible that you see the canals of Venice clean and with many fish? Where is that sea where people float effortlessly? Can you see the Chinese Wall from the Moon? What is the tallest building in the world? Are there still tribes of cannibals in the world?
I am looking forward to visiting the highest cable car in the world. I'm dying to see the most beautiful beach on the planet. And so on ad infinitum.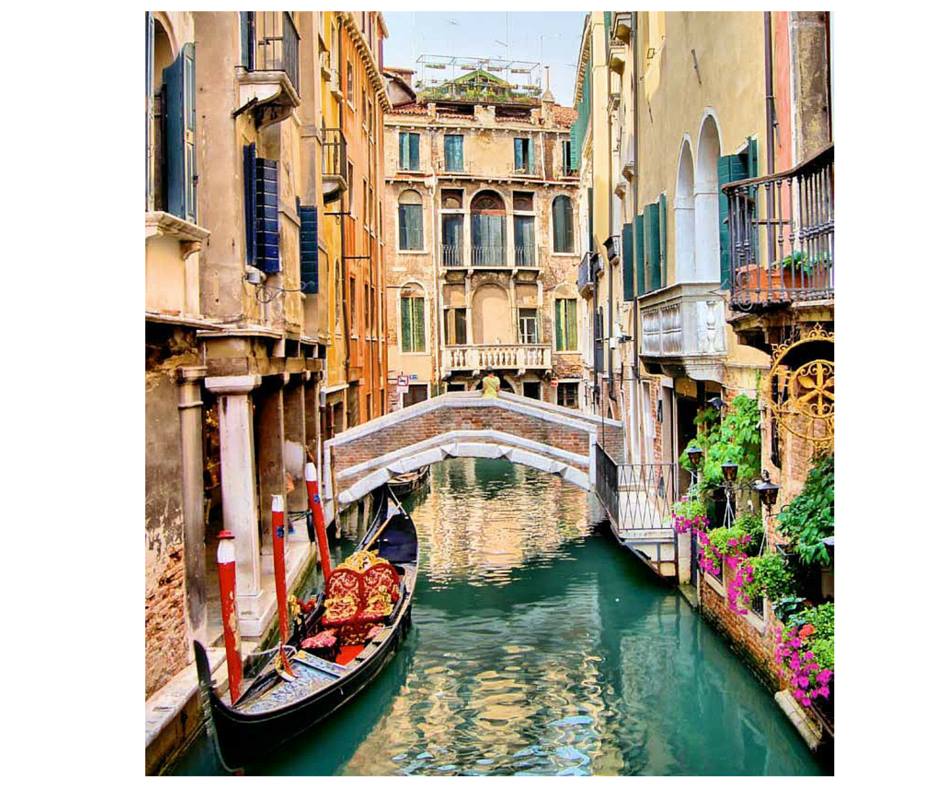 Is that curiosity also made possible electric light, cars, bullet trains, television, computers, and the Internet? Whoops! And that's when I learned that it was the invention of the stirrup that made computing possible. How much truth is there in that?
They may be just speculations, but there is no doubt that human beings have dedicated ourselves to travelling since we walk on two legs.
Sometimes out of necessity, there was no other choice, but if not, we would starve. But others out of mere curiosity to find out what is behind those mountains.
Of course, there was never a lack of fearful workers who were in charge of weaving all kinds of myths to prevent people from travelling.
That if you follow that route by sea, you will fall into the abyss at the end of the world. What if behind that mountain range there are monstrous dragons that feed on human flesh. A whole symphony of terrible dangers to instil dark fears in the curious traveller.
But that goes! Africans, Mongols, Chinese, Scandinavians, and practically everyone moved. Few stayed still in their place of origin.
The Europeans, when they could, did the same. No one stood still. And especially islanders everywhere, eager to discover what lay beyond their confined lands, put to sea, and the floodgates of the world were opened.
Today's citizens are grateful to them.
There is nothing but getting on the net and travelling on the airwaves. Only that hardly serves as an aperitif to whet our appetite.
Travelling is a fantasy and all, or almost all, want to live a dream even if it is only once in a lifetime.
The advantage of our times is that travel is only a few clicks away, and not because reading travel blogs (this type?) You feel that you know the sites, no, it goes. Further, there are currently many pages that have an online search engine for flights and hotels at the best guaranteed price, like the one we have at Viajamor.
Which makes planning a trip very, very simple.
But it is also that there is something for all tastes; there are people who, due to their age, or their way of being, or their daily occupations, simply do not want to search for the trip themselves, see the best prices, the best offers, and rates, nothing of that!
For them, there are also some guardian angels! At onlinetravelinfobase.me we call Dream Travel Makers, travel specialists who will take care of absolutely everything, from booking and buying cheap flights, booking hotels around the world, purchase tickets for events, parks, etc.
In short, to organize the entire trip from start to finish. And the best thing is that by clicking HERE, you can talk to them in real-time thanks to our live chat.
And well, as always, I'm dying to know what you think, tell me, what motivates you to travel?
See you next week, and don't forget to comment because I answer all the messages and share this reflection with your friends and family.